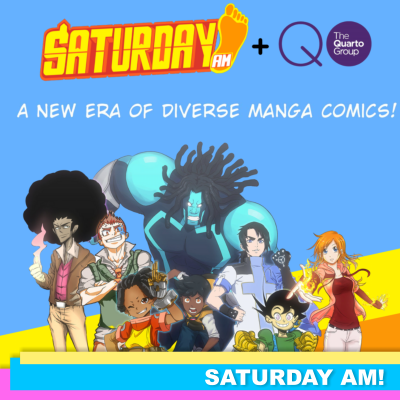 Saturday AM!
Diverse Comics @ Saturday AM!
Saturday AM, the creators of the world's most diverse Manga comics, are thrilled to announce their new range of accessible, inclusive Manga comics as sponsors of Animangapop!
Saturday AM have 11 brand new Manga comics available to purchase right now from all leading UK booksellers! Manga that features black, LGBTQ+ and culturally diverse characters from all over the world, created by a collection of independent artists ranging from Europe and Asia to Africa and the US.
Saturday AM comics are published in the UK in partnership with The Quarto Group.
Make sure you check out their Live Panel at the event!